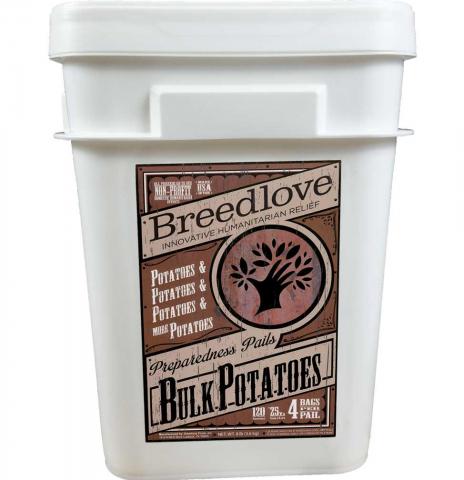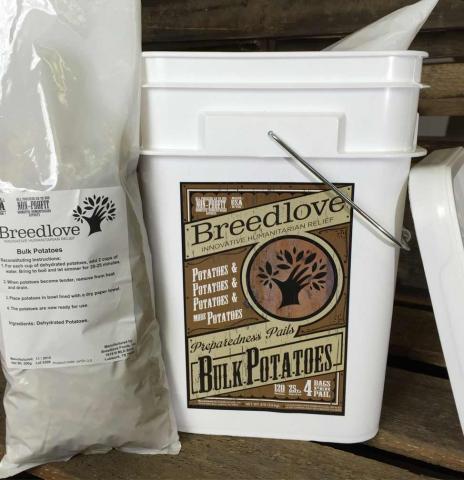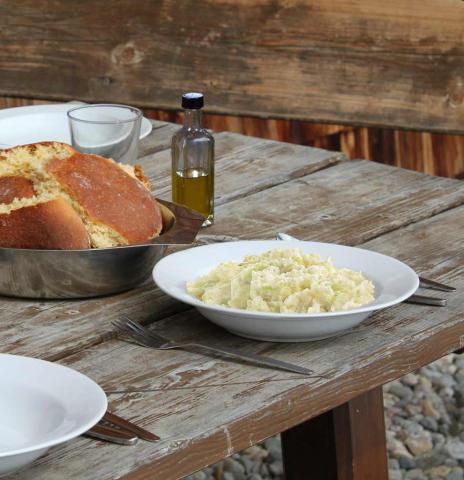 Potatoes Preparedness Pails
$40.00
A super solution for a fast addition to any meal.
Product Description:
Easy to prepare bulk dehydrated potatoes.
Easy to store, with a shelf life of up to 25 years.
Produced directly by Breedlove at our plant in Lubbock, Texas.
Net Weight: 8 lbs. (3.6 kg)
What's Included:
4 qty. 2-lb. bags.
Handy sealed storage pail.
Nutritional Details:
Servings: 120.
Note that shelf life is reduced to 5 years if seal is broken on pail.
See Nutrition Facts: