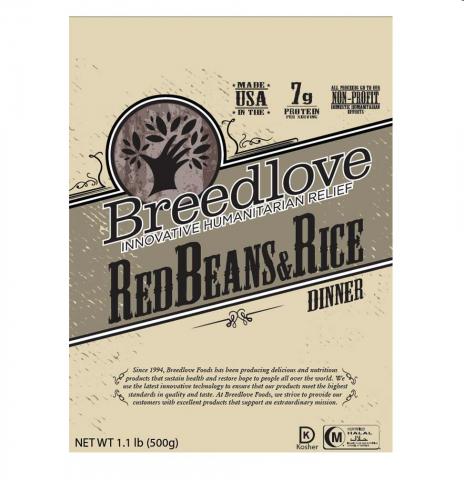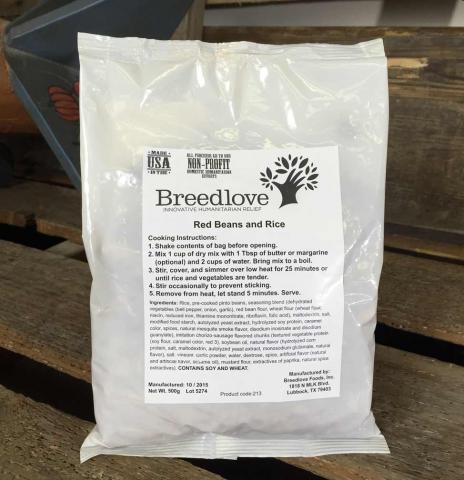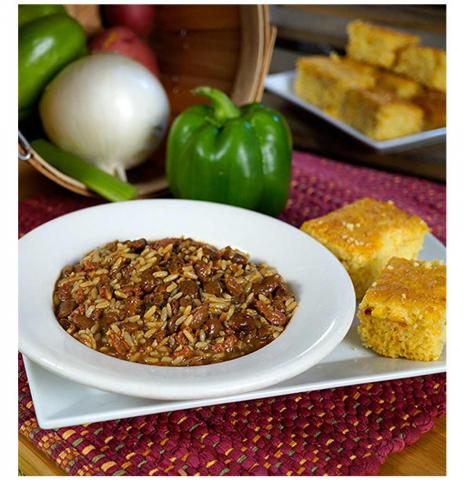 Red Beans & Rice Preparedness Dinners
$6.00
A delicious and hearty favorite.
Product Description:
Easy to prepare mix.
Easy to store, with a shelf life of up to 2 years.
Produced directly by Breedlove at our plant in Lubbock, Texas.
Net Weight: 1.1 lbs. (500g)
What's Included:
1 qty. bag.
Traditional Southwest seasoned red beans and rice mixture.
Nutritional Details:
Servings: 10
See Nutrition Facts
Note that shelf life is reduced once package is opened.
See Nutrition Facts: