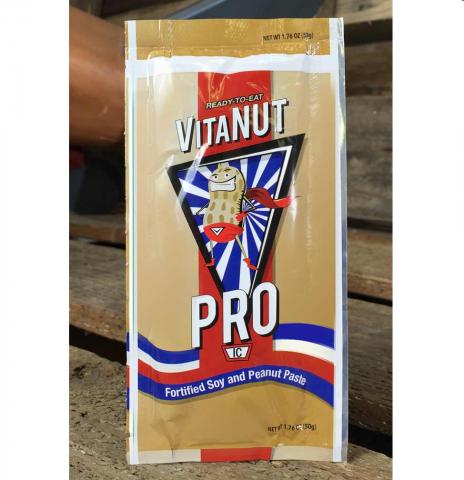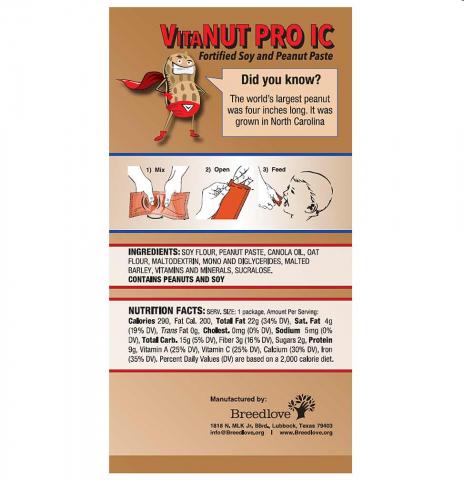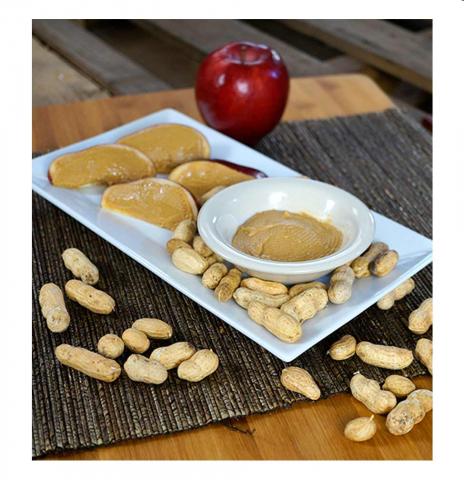 VitaNUT PRO IC Fortified Food Preparedness Supplement
$1.00
Delicious peanut-based ready-to-use food.
Product Description:
Ready-to-eat packets.
Easy to store, with a shelf life of up to 2 years.
Produced directly by Breedlove at our plant in Lubbock, Texas.
Net Weight: 1.76 oz. (50g)
What's Included:
Individual sealed packet(s).
Fortified peanut and soy paste for use as a food supplement or therapy.
Nutritional Details:
Servings: 1 per packet.
See package reverse (2nd photo/thumbnail)
Note that product should be consumed once opened.
See Nutrition Facts: