Although the global impact is unprecedented, our team is no stranger to providing food relief during a crisis. It's at the core of our mission and it's why we exist.
We are working with our nonprofit partners and responding to needs locally, regionally, and nationally.
We continue to adhere to the strict food safety protocols and Good Manufacturing Practices that we abide by every single day of the year.
Although we are open and busy manufacturing food, we are not accepting visitors to our facility at this time.
Because of our nonprofit status we cannot sell food directly to the public. We have an amazing network of partners and we will continue to work with them to help meet the demand for food. If you or someone you know are in need of food assistance, we encourage you to reach out to your local food bank.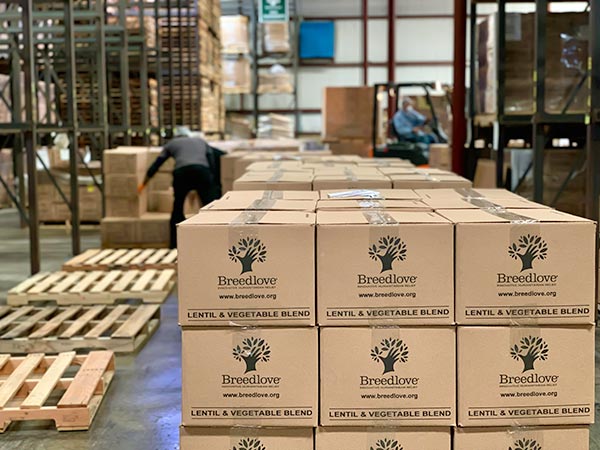 The need for food won't stop tomorrow, and Breedlove won't stop working to meet that need. Help us feed our neighbors impacted by COVID-19.
A big thank you to our many COVID-19 Food Relief sponsors that have committed $5000 or more to help us provide life-saving food to those who need it. Sponsors include:
We're honored to do what we do and we're grateful for our role in helping provide food for those in need.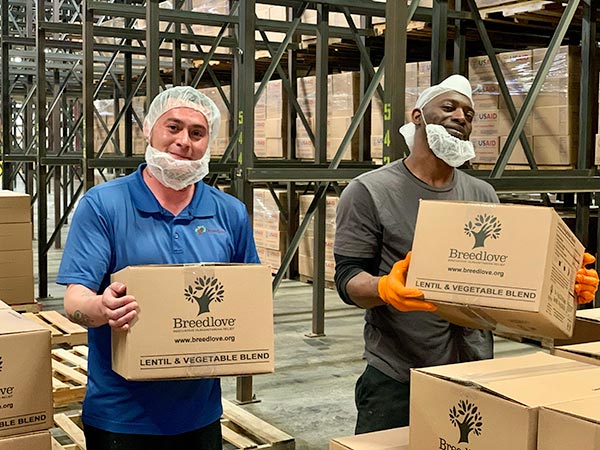 In 25 years, Breedlove has...
80+
WORKED WITH MORE THAN 80 PARTNERS
2,000,000,000
PROVIDED MORE THAN 2 BILLION SERVINGS OF FOOD
70+
HELPED MORE THAN 70 COUNTRIES