The Hungry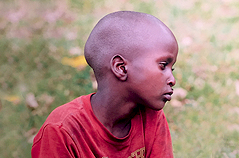 According to World Food Programme figures, some 795 million people in the world do not have enough food to lead a healthy active life. That's about one in nine people on earth, and that poor nutrition causes nearly half (45%) of deaths in children under five - that's 3.1 million children each year.
We work to fight these grim odds and provide nourishing food to those who are hungry.
The Malnourished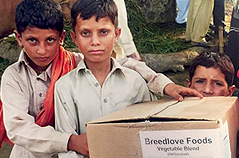 One out of six children -- roughly 100 million -- in developing countries is underweight, and one in four of the world's children is stunted. In developing countries the proportion can rise to one in three.
We provide meals devised under a food designer and dietitian's careful planning which supply proper nourishment and taste great.
The Poor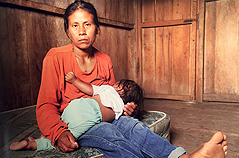 Ravaged economies around the world impact the poor most acutely. Sixty-six million primary school-age children attend classes hungry across the developing world, with 23 million in Africa alone.
Breedlove strives to help people around the globe receive adequate food through an amazing global network of partners.
The Survivors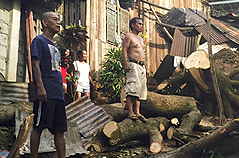 When natural disaster strikes, or when entire regions are affected by war or civil unrest, we help assure that good, clean food is available.
To date, millions of Breedlove servings have helped survivors of tsunamis, hurricanes and earthquakes (including first responders).
The Nutritionally Frail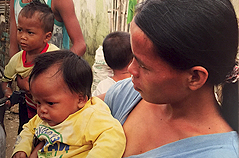 Poor nutrition makes a person much more likely to contract disease, suffer from illness and reduces the effectiveness of medication. War and natural disaster can destroy a family's hope of access to food, severely impeding recovery from injury or illness, especially in children.
Breedlove's foods help assure adequate nutrition so those suffering from injury or illness have an increased ability to recover.